Seed.
Comments
Log in with itch.io to leave a comment.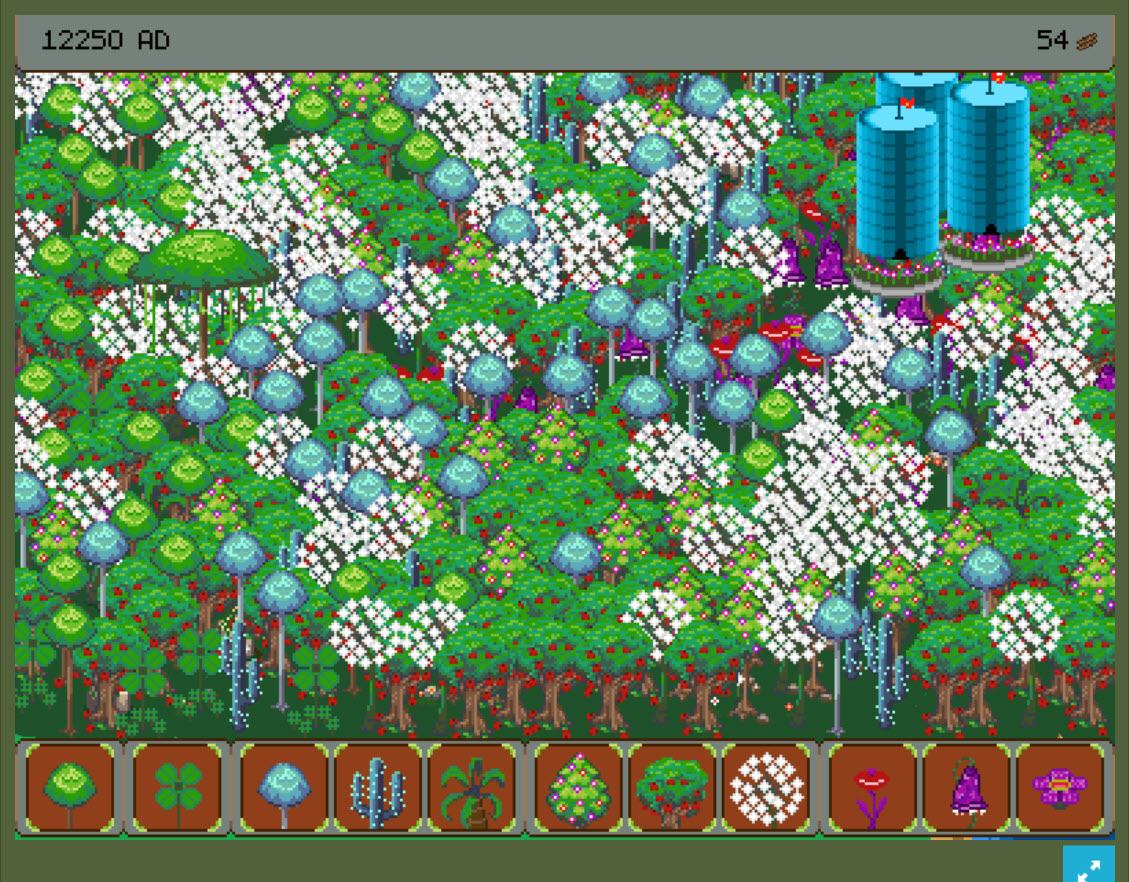 That would be a nice screen saver
Anyone figure out how to get the other ending?
Saved the planet by kill all human lol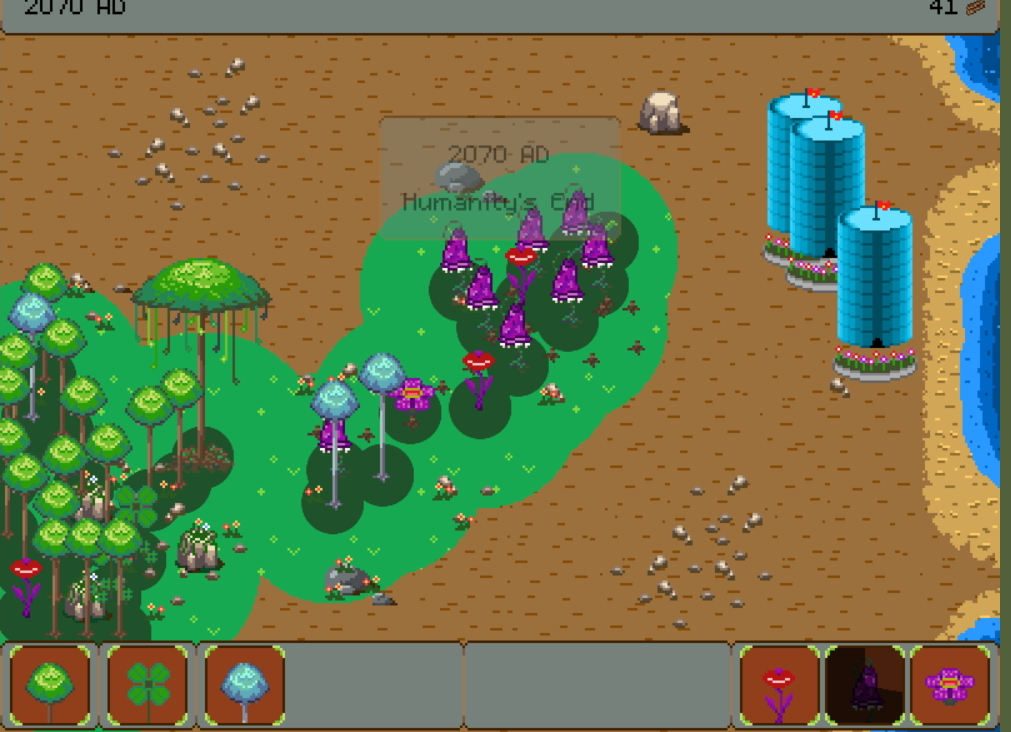 This is great. I would love to see this expanded somewhat, please consider it in the future.
Is my game stuck?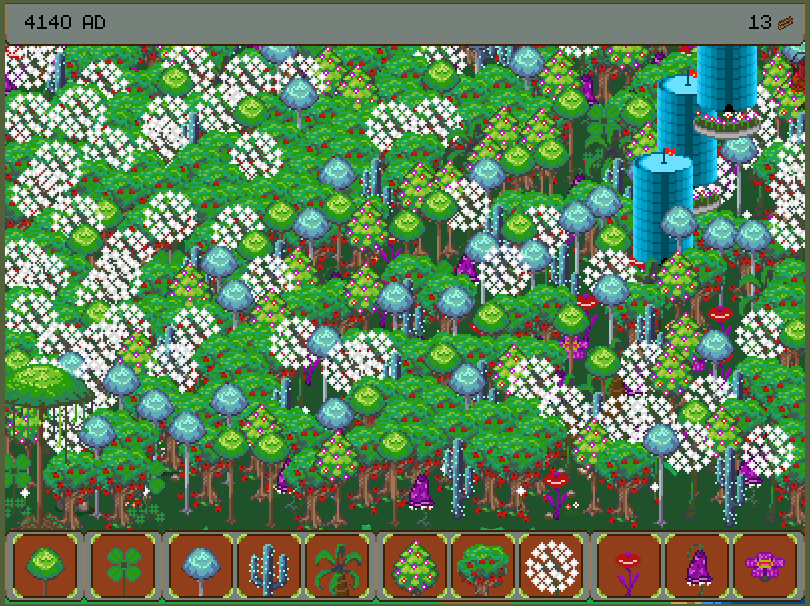 23000 AD now, still going strong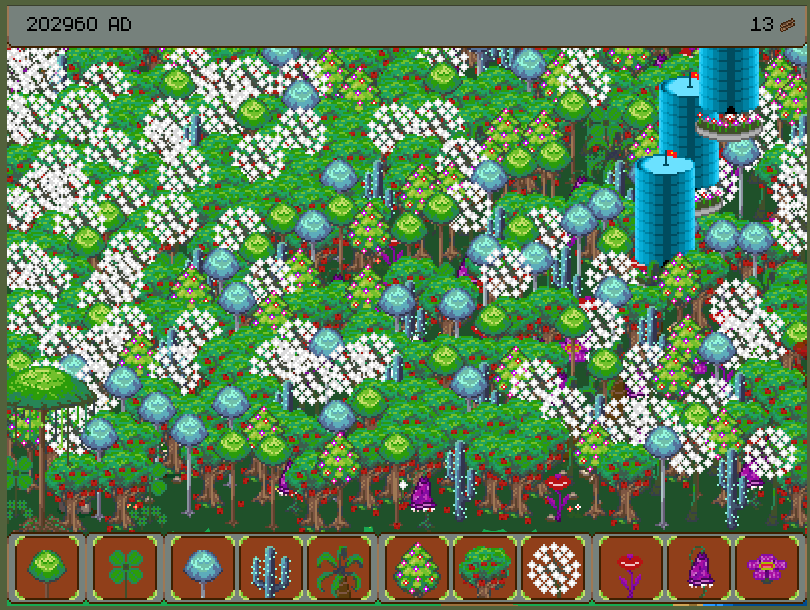 No worry guys, I've got the planet sorted for at least 200 000 years. I haven't seen any human activity though, that's concerning.
Really impressive the game, very enjoyable to play and very challenging, passing the message that in the fight of the human against nature.
My score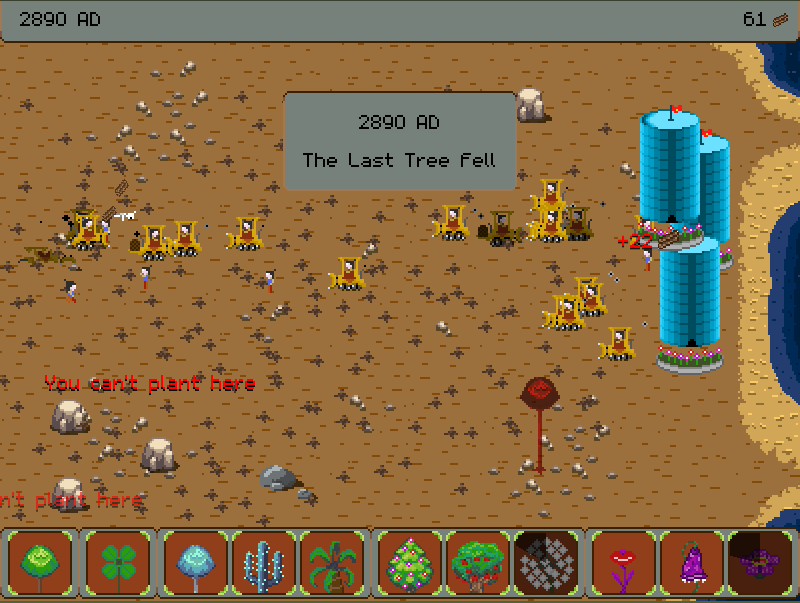 It's great and very thought-provoking. The only possible downside I can see is that it's nearly impossible to find more than one ending. Then again, I guess if it were easy for nature to win, we wouldn't be having these problems today.
Awesome dude!!! It gives a lot to think! Nice work. <3